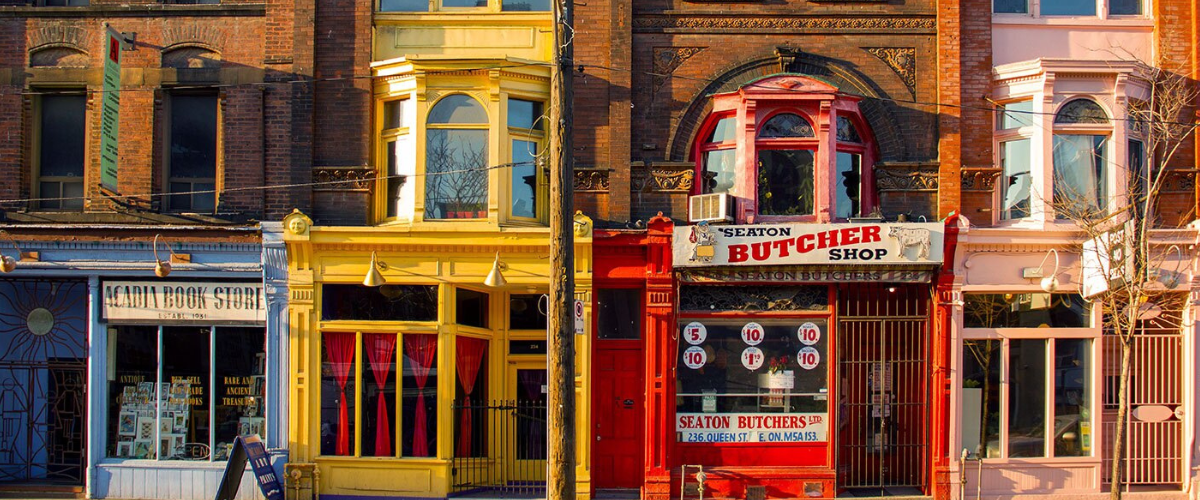 Toronto's Ombudsman Sees Record Increase in Complaints
Toronto's Ombudsman says the City clearly has more work to do to ensure it serves people fairly. In his 2022 Annual Report released today, Kwame Addo cites the record increase in complaints to his office, noting that "whether it was through unclear communication, inaccessible services, or inconsistent decision making, the City was not always putting the public first."
Addo acknowledges 2022 was a difficult year for Toronto. "We are still seeing the impacts of the COVID-19 pandemic, including job loss, rising costs, and increased food insecurity, to name a few. These challenges in turn exacerbated the housing crisis, causing an increase in homelessness and housing precarity."
As a result, says Addo, residents are increasingly turning to their municipal government for support. "The 28.5% increase in the number of complaints last year is the biggest Ombudsman Toronto has ever seen. There is a growing need for a municipal government that the public can count on."
Despite this increase, Ombudsman Toronto was able to handle people's complaints quickly, resolving 90% of all complaints within 30 days. The office responded to more than 3,500 individuals who contacted their office in 2022. For example, Ombudsman Toronto:
Helped a Toronto resident get a $13,000 refund from the City after they received high water bills that could not be explained.
Ensured a senior needing a motorized wheelchair could attend important medical appointments by getting the City to clear snow from sidewalks and TTC bus stops in their neighbourhood.
Secured housing for a vulnerable senior couple whose chance at housing was threatened by delays in communication from the City.
Ombudsman Toronto also achieved comprehensive improvements to the City's policies and processes, changes that will have a lasting positive impact on all people in Toronto. Some such examples include:
Ensuring a complaints phone line was regularly monitored so people can raise issues about the City's shelter system.
Making it easier for anyone leaving an abusive relationship to secure new housing through the City's rent-geared-to-income program.
Ensuring the City's many divisions, including Child Services and Parks, Forestry and Recreation, have updated, consistent, and fair complaints and appeals processes.
Addo commends the City and its staff for their hard work in serving the people of Toronto in 2022 but says they must do more to ensure fair service to the public. "The vast majority of complaints continue to be about poor communication, including delays in the City getting back to people and staff providing inconsistent information or unclear messages."
In addition, Addo found urgent issues of unfairness in the City's process for clearing encampments – issues he believed the City needed to address as soon as possible. He raised those concerns in an interim investigation report and released his final report this spring, making a total of 31 recommendations to ensure fairness, transparency, and accountability in the clearing of encampments from Toronto's parks.
2022 also saw a landmark oversight agreement with the Toronto Police Service (TPS) and the Toronto Police Services Board (TPSB). Ombudsman Toronto now has the authority to investigate the fairness of their policies, procedures, and practices – important oversight work that will improve policing for all residents in Toronto.
Addo is proud of the positive impact his office had on the lives of Torontonians in 2022 but says this is just the beginning. "Our work does not end when we resolve a complaint or issue recommendations. We continue to monitor the City's actions and identify unfairness when we see it. Day or night, the public can rest assured that we will always be here standing up for fairness in the delivery of City services."
An Ombudsman Toronto backgrounder is available at ombudsmantoronto.ca.
For more information, contact:
John McGrath (he/him)
416-998-6570
john@mcgrathgrp.com

Ombudsman Toronto listens to and investigates people's complaints and concerns about City administration and the fairness of City services. We are a free and impartial office that operates independently from the City, holding it accountable to the people it serves.